May 11, 2019 at 12:04 am
#70295
elessimo
Participant
Well, lets chat about it – are you going to the Indian dealers with the burger van (Midwest Motos?) this weekend, Radar?
I was away in Scotland with the Thundercat owners group, so I missed the Open Day. Did you go?
No Radar, my old mate John came out to the Forest for the first time in 4 years on his lovely Kwacker 636. We did a trip to The Red Lion at Wainlodes via Ledbury for Debs' first rideout on the Bonnie.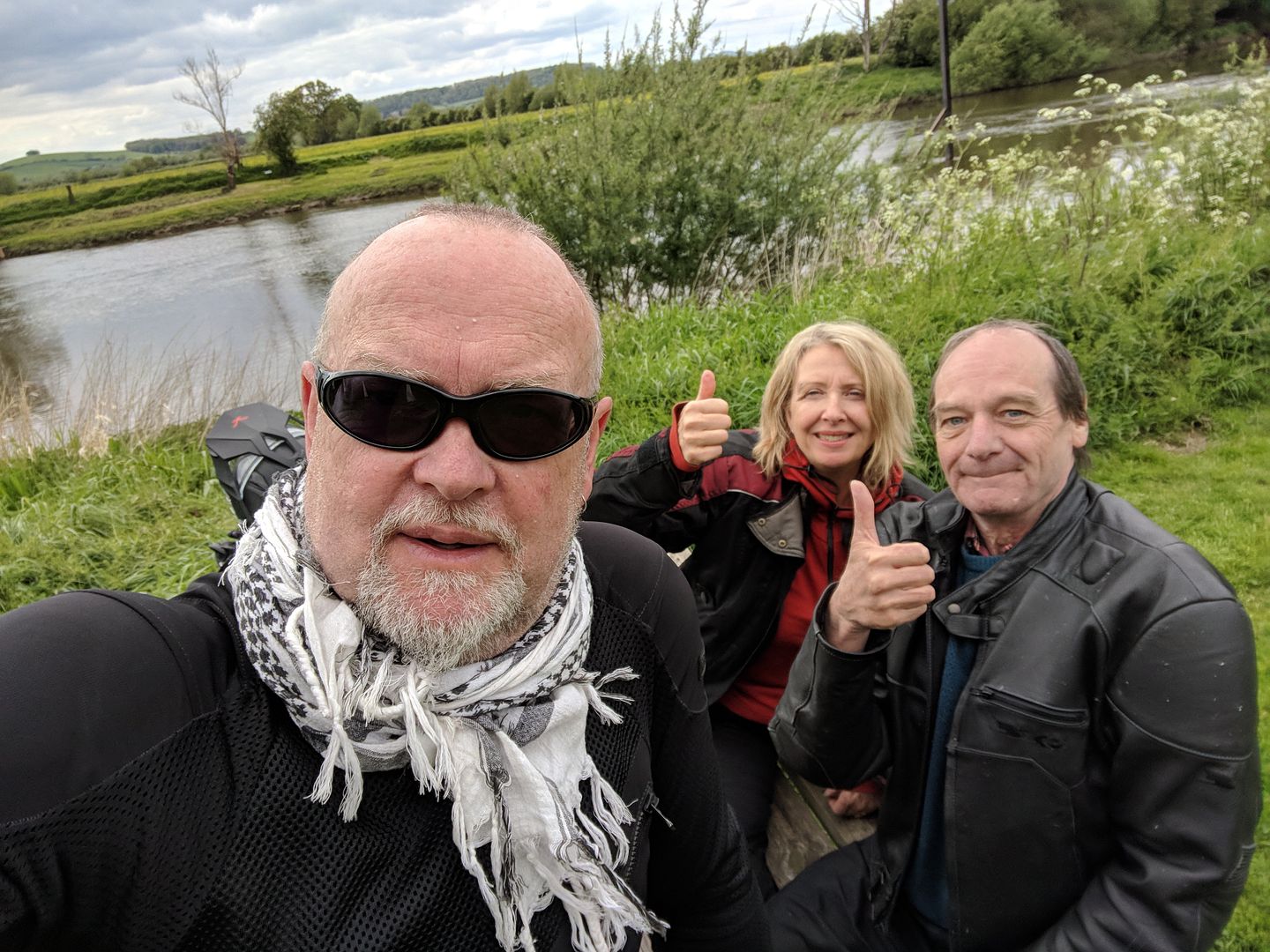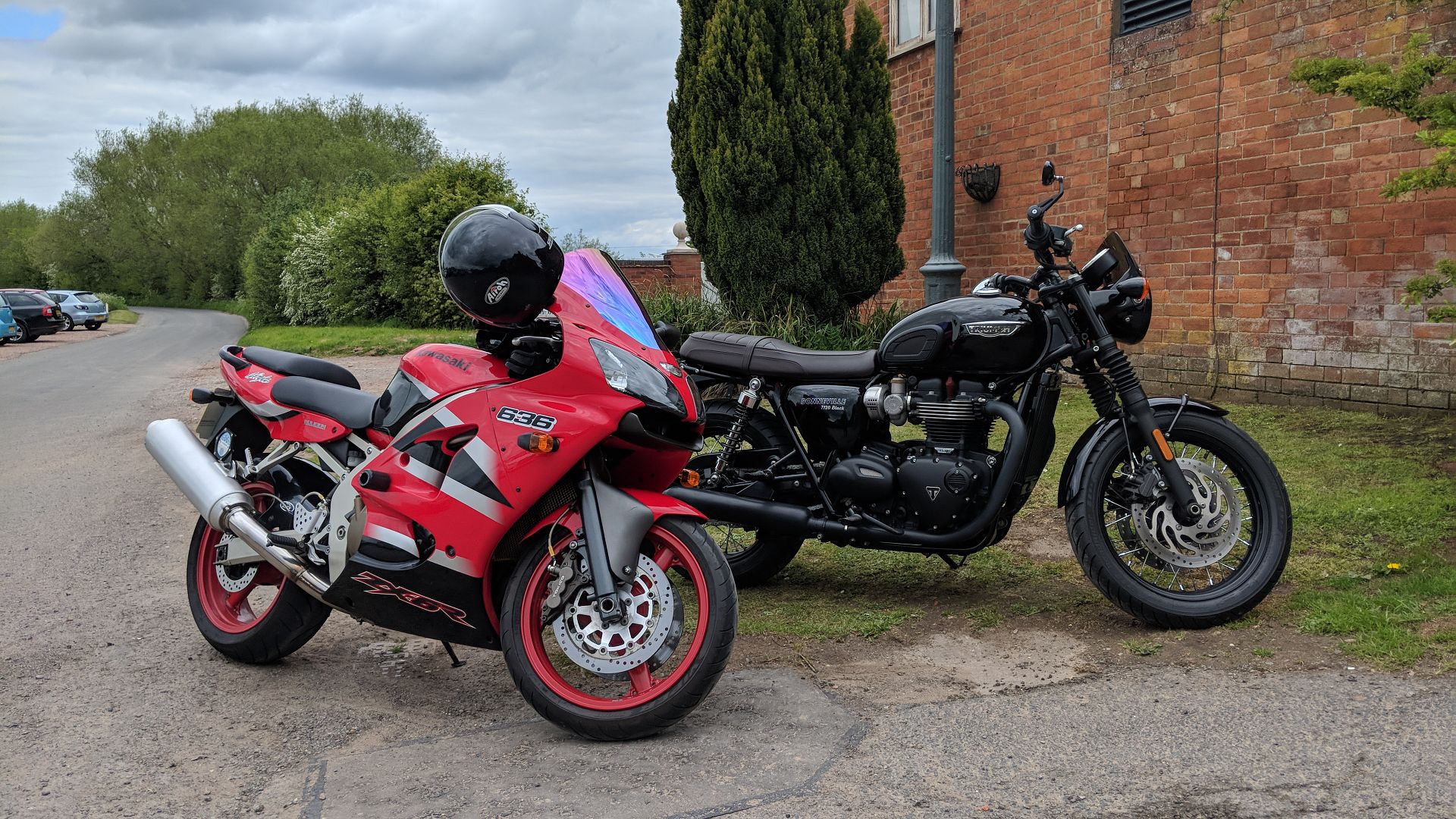 The Bonnie is so different from the Explorer – the burbling twin is audible at all times, whatever the revs; with the big triple I could only hear that lovely howl when I revved it hard. Which meant that I kept going too fast.
And the Bonnie feels so small and low that it felt natural to launch it onto some gravel and over a grassy hummock when we got to the pub. On dry grass it feels rock solid. I reckon it would do South America really well 
(long as I invest in warmer clothes!).