April 19, 2009 at 11:44 pm
#58014
TT07
Participant
Yes agree with Radar,it was a good to meet up. Got to Radars a tad late and as it was my first ride out to Matlock Bath it was my friend TomTom's suggested route through Birmingham and up the boring A38 (not using Motorways) for me and the Thou. Rather cold for vented one piece leathers it was, but upon arrival the warmth of the sun was starting to impact on the air temperature, and one call to Radar (caught on a tea stop in Ashbourne) later, they arrived within the promised 30 minutes.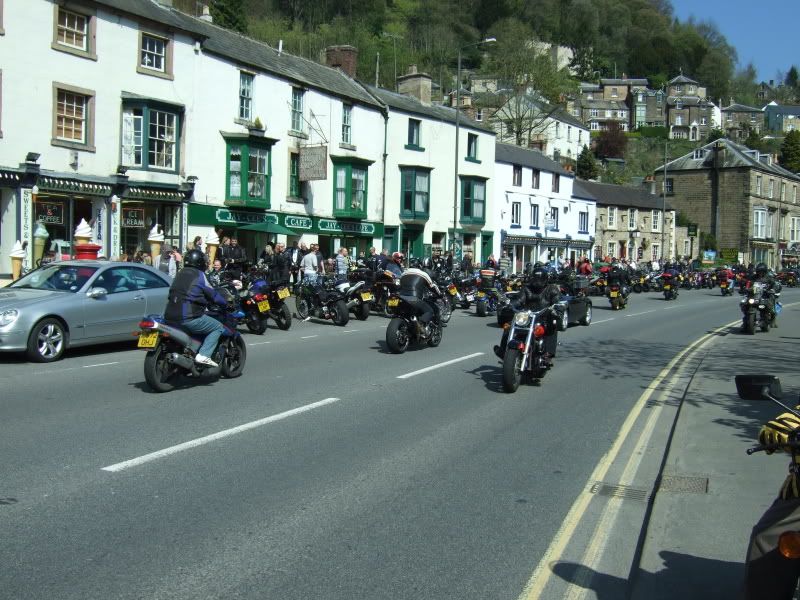 Matlock Bath, busy so early in the season
One trip to view the assembled machinery later, it was into one of the numerous cafes for a breakfast.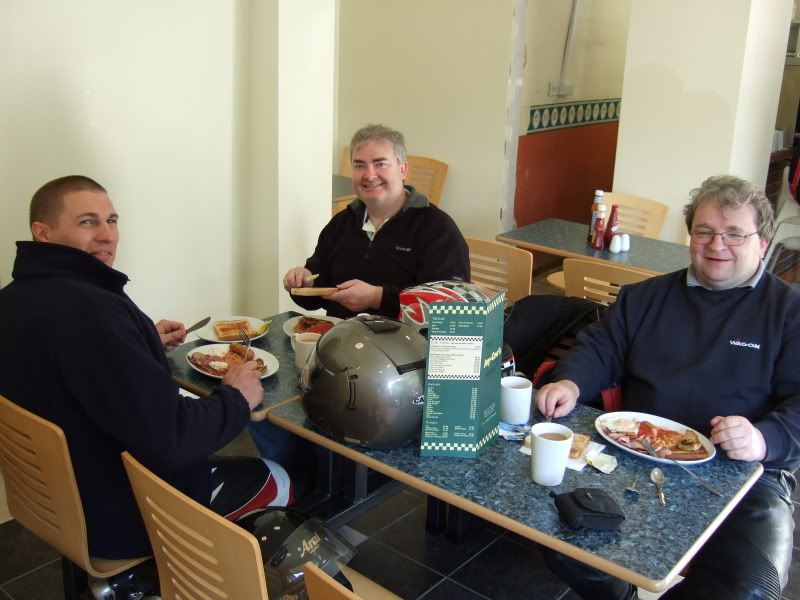 ses310, Thumper and Radar ready to tuck in
I realise Radar will be posting other pics, and his report is shortly 'going to press', so all I will add is we had a smashing ride back to Thumpers in Sutton………..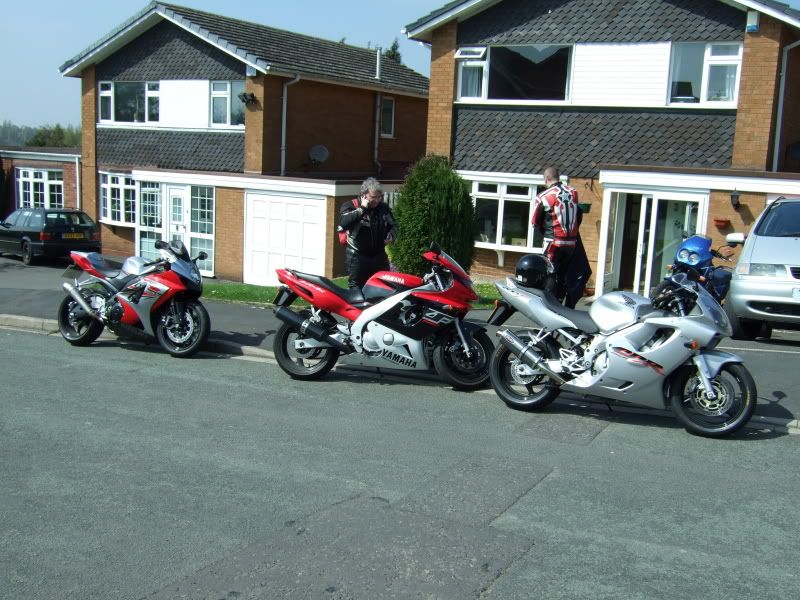 T'was good to meet up with Thumper yet again, and very nice to meet new member ses310 for the first time, also very interesting to visit the metalled surfaces of a part of the country I'd never been to before.